We crawl the web so you don't have to.
Sign up for the Daily Dot newsletter to get the best and worst of the internet in your inbox every day.
Hello fellow citizens of the internet! Andrew here. Welcome to today's edition of web_crawlr. 
We're introducing something new today! Down below you'll see a new column called "Reporter's Notebook" where we do a Q&A with our Tech Reporter Mikael Thalen about his exclusive scoop about the No Fly List being left exposed online. We thought it would be fun to give just subscribers like you a look behind the scenes here at the Daily Dot. 
Besides that, our top stories today are about: another exclusive scoop about a Google software engineer getting laid off while on medical leave, McDonald's customers sharing some of their favorite "hacks" online, a look at why the clickers were the breakout stars of the latest The Last of Us episode, and a teacher saying she might quit her job after students made TikTok videos of her. 
See you tomorrow! 
— A.W. 
---
⚡ Today's top stories
Google's parent company laid off approximately 12,000 of its employees on Friday. Among those laid off is Robyn Silber, a software engineer who says she was on medical leave because she was psychologically abused by her managers.
McDonald's customers online are sharing some of their favorite hacks for utilizing multiple coupons on the popular fast food franchise's mobile application.
The HBO show's recreation of The Last of Us gameplay is earning praise from fans.
A teacher said she may quit her job after her students made TikTok videos of her and shared them online, but other users are urging her to stay.
---
We crawl the web so you don't have to. Sign up to receive web_crawlr, a daily newsletter from the Daily Dot, in your inbox each day.
---
📝 Behind the Scenes

The Daily Dot publishes scoops all the time, but we thought it would be fun to give you a look behind-the-scenes at how these stories get published. The best part? Only web_crawlr subscribers like you get to read it. 
Today, we are chatting with Mikael Thalen, our tech reporter, about his recent scoop regarding the U.S. "No Fly List" being left exposed by an airline on an unsecured server. 
The Q&A is only for web_crawlr subscribers. If you want to see more stuff like this, subscribe to web_crawlr!
---
🕸️ Crawling the web
Here is what else is happening across the 'net.
🧇 The Waffle House waffle sandwich has taken TikTok by storm—and Waffle House employees aren't having it.
🍟 A McDonald's worker received backlash over a TikTok that showed he doesn't always make orders "fresh" when requested.
💼 A user on TikTok went viral after she said she snuck out of a job interview because she was asked to take a drug test. Commenters applauded her bold actions. 
📌 A DoorDash driver says a non-tipping customer asked him to come back after she put in the wrong delivery address. 
🕹️ This groovy-looking mouse on the market brings a bit of retro gaming love to your workstation.* 
💵 From the Daily Dot archive: How a cryptocurrency fortune crippled a deceased billionaire's estate.
🚗 This mechanic is going viral for sharing the 5 used vehicles you should consider when looking to buy a car. 
🌮 A Taco Bell employee's video pointing out that she makes "more than teachers or nurses" working at the fast food chain has drawn over 378,000 views on TikTok.
*The Daily Dot may receive a commission in connection with purchases of products or services featured here.
---
👋 Before you go
In a viral TikTok video with over 16.2 million views, a woman on a Spirit Airlines flight to Cancun, Mexico is asked to show her passport and plane ticket. She is soon escorted off the plane as she was never supposed to be on that flight.
User Vonyetta Blackson (@vonnieb11) recorded the pilot confronting the woman as she was sitting right next to her on the flight. 
"So this happened on my way to Cancun, Mexico for my birthday," the text on the video reads.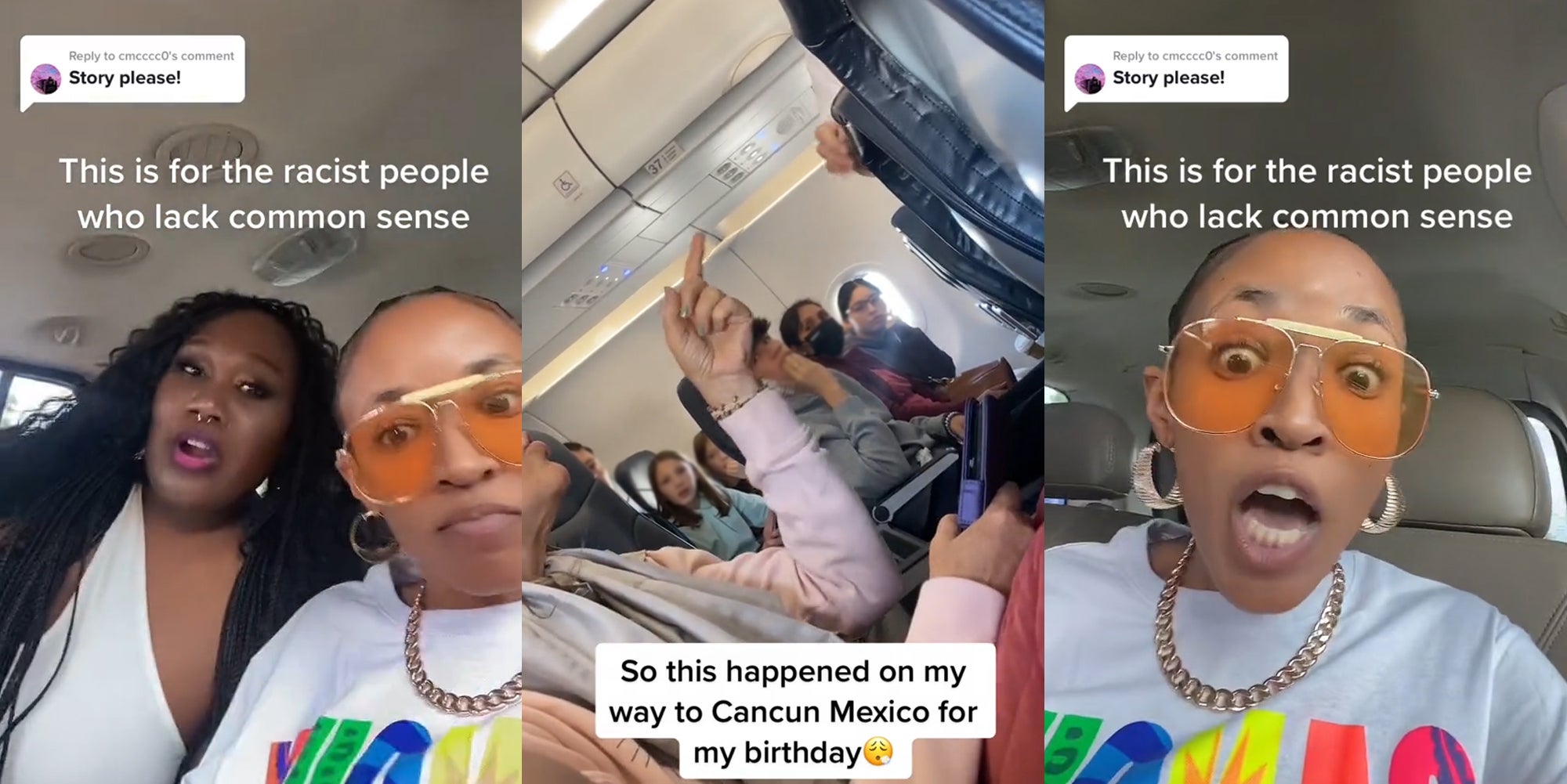 *First Published: Jan 25, 2023, 10:30 am CST
Andrew Wyrich is the newsletter editor at the Daily Dot. He previously served as the deputy tech editor. Andrew has written for USA Today, NorthJersey.com, and other newspapers and websites. His work has been recognized by the Society of the Silurians, Investigative Reporters & Editors (IRE), and the Society of Professional Journalists (SPJ).